If you have ever dreamed of playing the Great Highland Bagpipes but didn't know who to call, well, your life just changed.
You will learn how to play on a practice chanter. Once you have mastered ten tunes chosen by the pipe major, you will be encouraged to buy a set of bagpipes. By that time, you will understand the difference between a quality set of bagpipes and the cheap imitations. You will know the best way to find a set of pipes and where. And you will know that you love playing the music enough to make the investment required to get an instrument that will last you a lifetime.
Group piping lessons are conducted weekly by an award winning piper. Once he has taught you everything he knows, he will recommend a more advanced instructor with whom to continue your education.
Contact us. We will tell you what you need to start with (remember, it doesn't involve a set of bagpipes) and where to buy at the best price and service if you haven't already done so. If you haven't, then please do not buy a practice chanter or pipes before you contact us.! You may be wasting your money.
If we aren't in your area, you might try one of these groups:
***********************************************************
Alabama Pipes & Drums
For information contact:
Jim MacRae
Phone: (205) 821-5148
Email:
***********************************************************
Baton Rouge Caledonians
For information contact:
Stanley Masinter
Phone: (225) 927-0252
Email: livewell@bellsouth.net
***********************************************************/p>
Baton Rouge Pipes and Drums
Email: info@batonrougepipesanddrums.com
***********************************************************
Na Cait Dubh Facebook, Celtic Society of Louisiana, Baton Rouge, LA:
For information contact
Marty Bergen: (225) 928-3080
Marshall Pounds: (225) 279-1725 email: cpounds2@cox.net
***********************************************************
The Pipes and Drums of New Orleans, New Orleans, LA
For information contact:
Bob Grubb:
Phone: (504) 957-0248
email: bobog@earthlink.net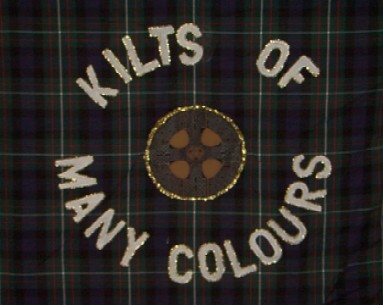 Banner created by Kilts of Many Colours